Looking for a perfect venue for you or your sports group to stay this summer?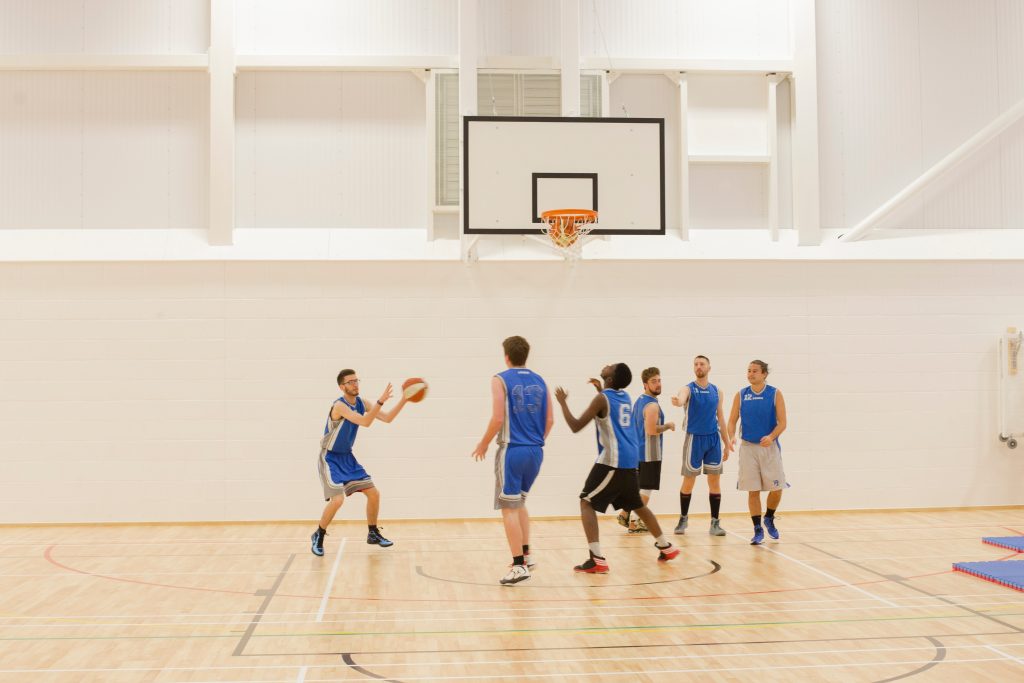 For sports groups, or friends and family looking to reconnect, come and enjoy an active summer holiday staying on the impressive 100 acre Penryn University Campus in Cornwall. With state-of-the-art sports facilities, spectacular gardens and food and drink on campus, and with close proximity to beautiful Falmouth beaches and stunning cycling routes, you'll make some fantastic new memories in this magical part of the country.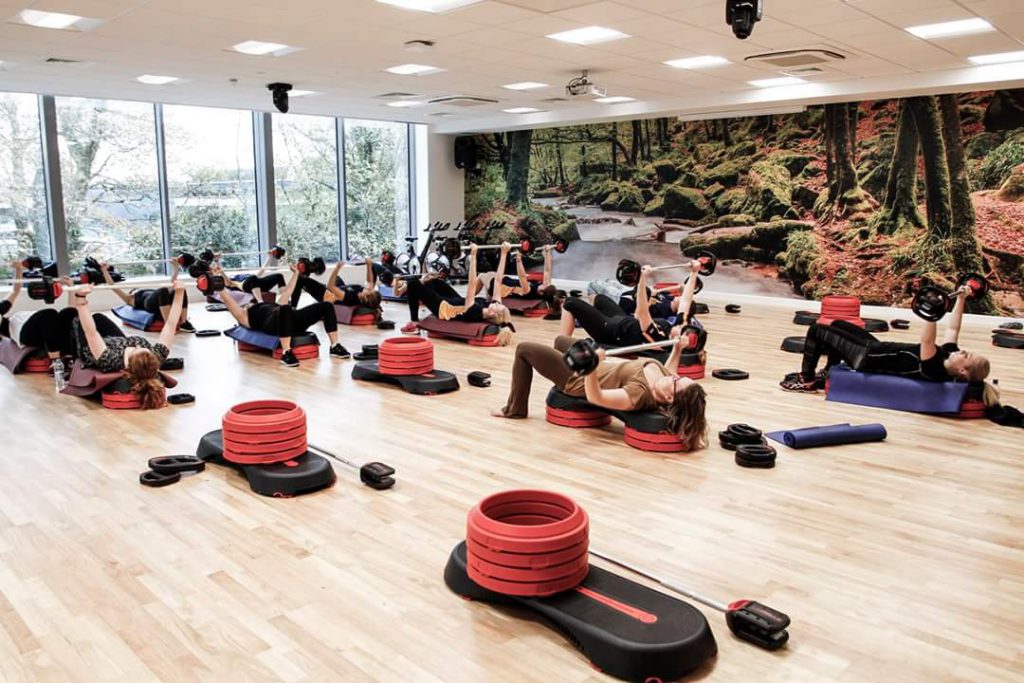 Modern Sports Centre
Pent up energy to burn? Want to get a bit fitter? Our modern Sports Centre here on campus is for you. For a little extra, take full advantage of this impressive facility to bolster your fitness. There's a fully equipped gym and a four court Sports Hall which is used for a variety of fitness classes, or you can hire the Sports Hall for indoor football, basketball, badminton and other activities and events.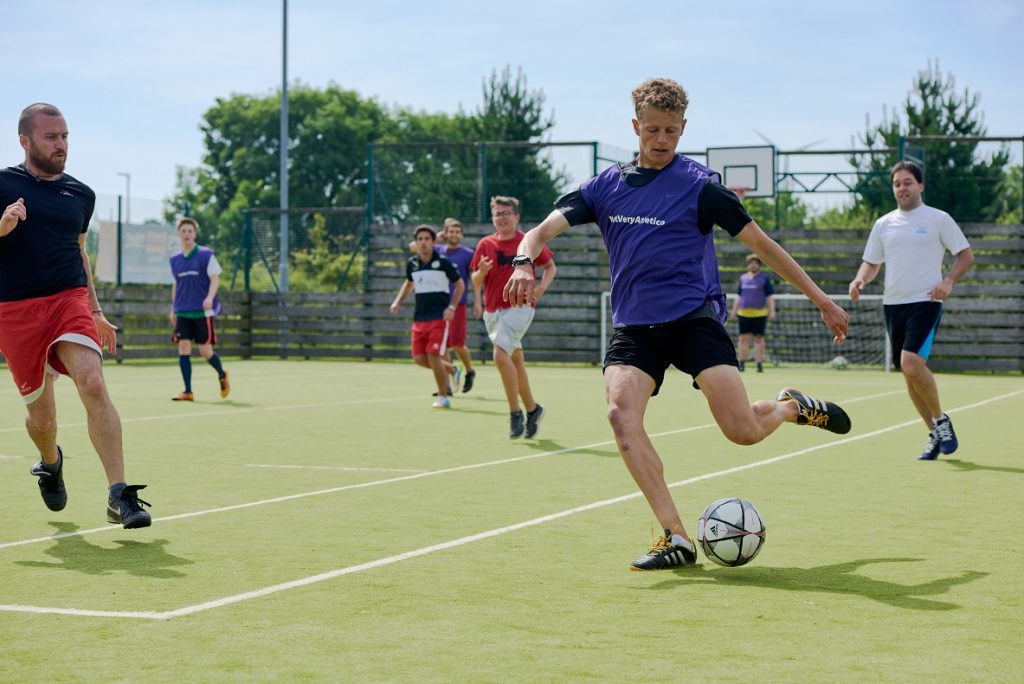 Outdoor Multi-Use Games Area for your sports group
If you're a sports group staying with us, you might like to hire the outdoor flood lit Multi Use Games Area (MUGA) for football and other team games. We have free outdoor gym equipment available for all day use too. If you require other full sized astro or grass pitches for Football or Rugby tournaments, ask us for recommendations for local pitch hire.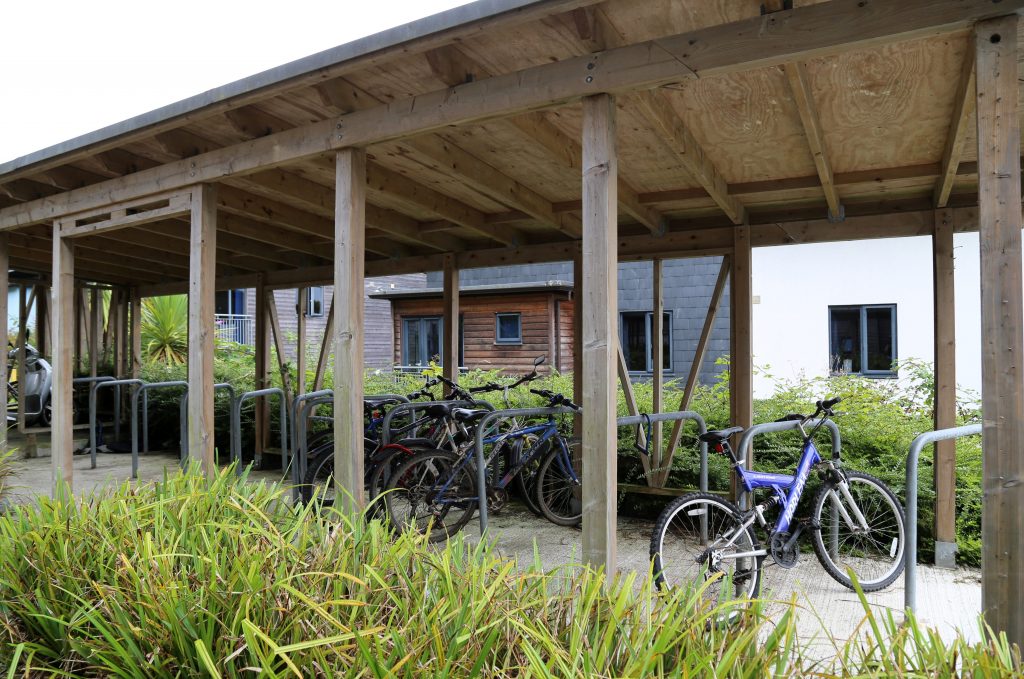 Cycling
Are you a mountain bike rider? Cornwall has some amazing cycling trails, whether you want the thrill of the hills or a picturesque gentle ride. Try the nearby Bissoe Valley Cycle Trail, where you can cycle a scenic coast-to-coast route, and even stop off at the pub on the way! Bike and equipment hire is available at Bissoe and around the county (including Penryn). We also have undercover cycle racks on campus if you are bringing your own.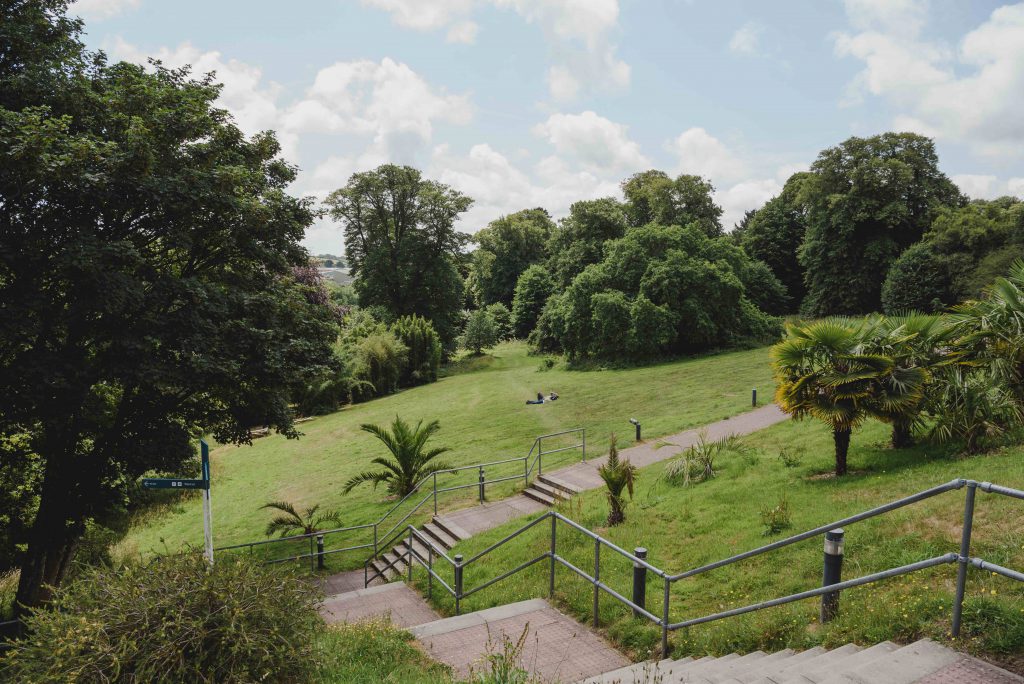 Enjoy our heritage gardens
Our award-winning university grounds are perfect for leisurely walks and jogging off breakfast! We have the Park Run; a special running route around campus that you can do as well. Ask for details when you arrive.
Take in the walled garden, sub-tropical planting, fruit orchard, Italianate garden, the 18th Century lime avenue, and the historic rare rhododendrons, cultivated on the site in the Victorian era – just beautiful!
There are lots of picnic benches on our green campus for alfresco dining and summer picnics too.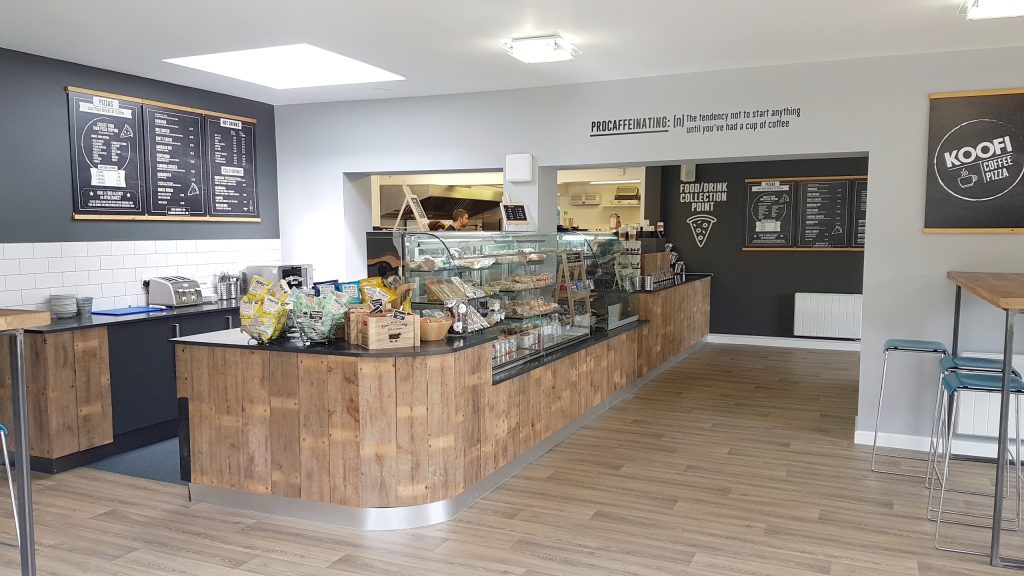 Food and Drink
We have an onsite Koofi Café serving delicious pizza, coffee and paninis and full English breakfast options in our spacious Stannary. There are also lots of local restaurants in Penryn and Falmouth.
Whether you're staying in Glasney Rooms or hiring a Glasney Flat you'll have access to a fully equipped shared kitchen. With a fully stocked Campus shop and a large supermarket just 10 minutes away too, you have the choice to eat in or dine out.
Large Sports Groups can also order a catered meals package as well. Ask us for further information.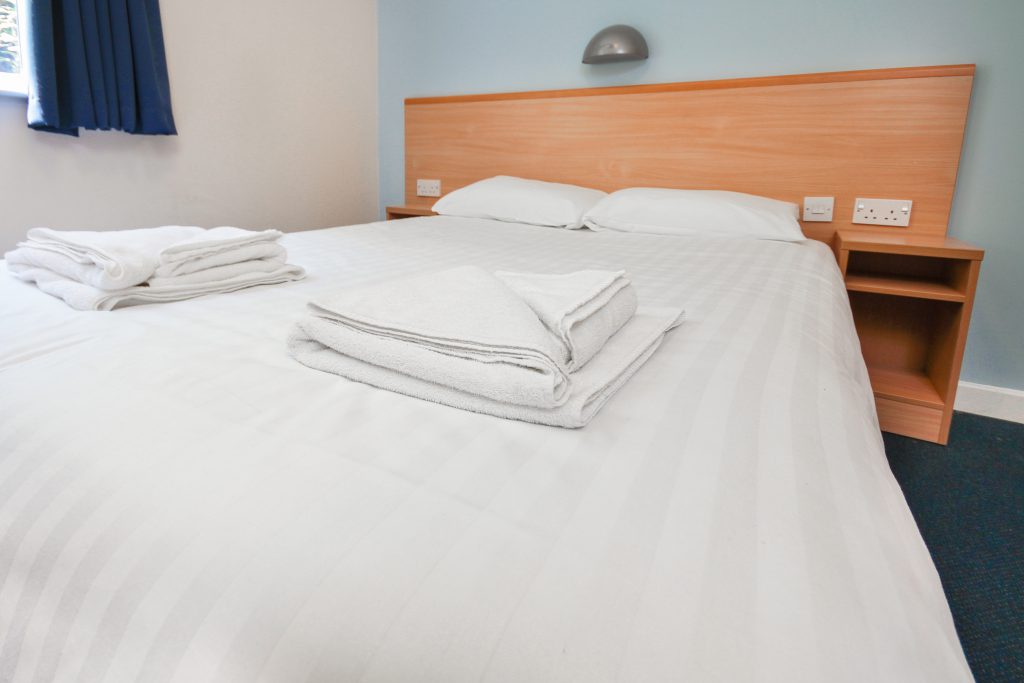 Flats and Rooms
You'll be exhausted after your day's activities and adventure. Our practical, affordable, en-suite double or twin rooms or 7-Bed Flats are ideal to rest your head after a busy day.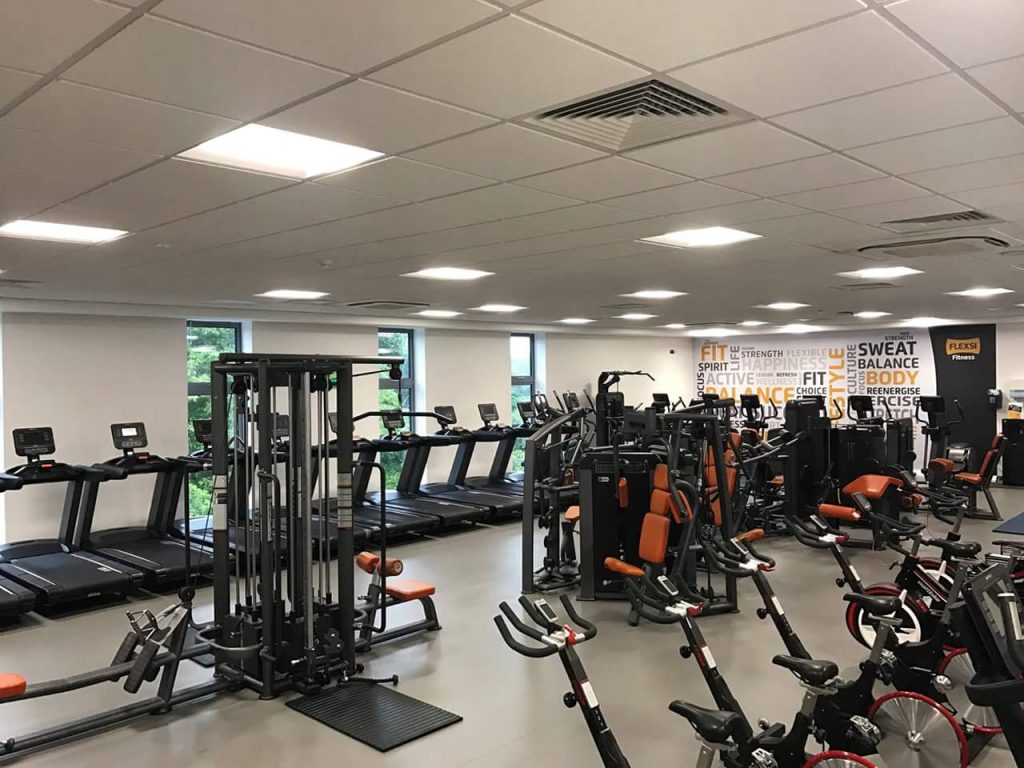 What are you waiting for?
With access to the extensive sports facilities on our world-class campus and by the sea, this is an ideal location for you and your sports group to stay, experience and be inspired by all there is to see and do around Cornwall.