With its rugged coastline, stunning beaches, sand dunes, miles of coastal path, green spaces, quaint coastal towns and fishing villages, Cornwall is a magical place for a walking holiday. There are numerous walks to suit all abilities and fitness levels. Whether you choose to head to the North coast or prefer the more sheltered South coast closer to Glasney Rooms, there are so many picturesque places to explore.
For the warmest month of the year, long days and a refreshing sea to cool off in after your walk, July is one of the best times to visit. Perfect.
our top picks for Falmouth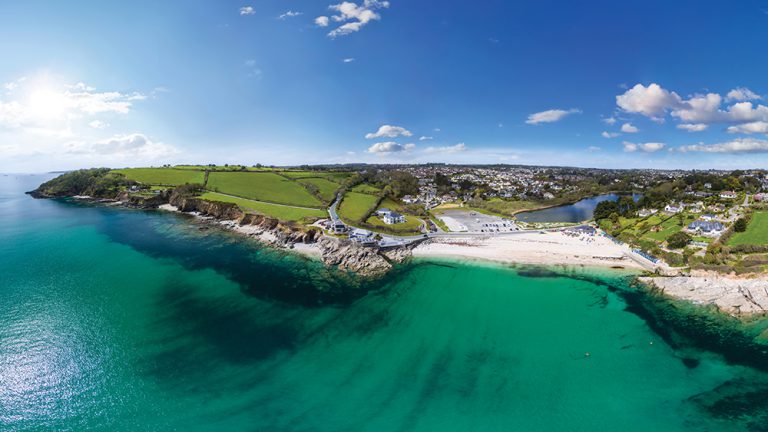 There are some lovely, short picturesque coastal walks for beginners within 15 minutes of Glasney Rooms.
What to wear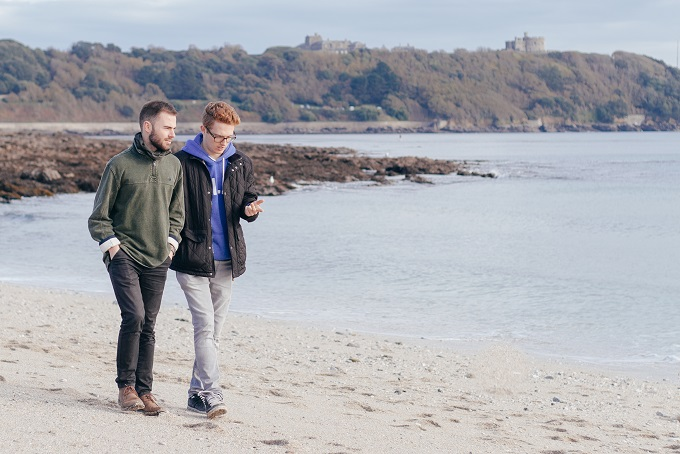 Firstly in the summertime, to walk on any of the numerous trails and footpaths on the South West coast path wear light clothing, walking boots or trainers. A rucksack is handy and a bottle of water and waterproof for any Cornish 'mizzle' is a must.
Swanpool beach to Gyllyngvase beach
Distance: 0.5 miles
Time: 10 to 15 minutes (one way)
Start point: Swanpool car park, Falmouth. TR11 5BG (parking charge)
Destination: Gyllyngvase Beach
Our first walk is a super easy one. From Glasney Rooms, drive to Swanpool car park on the outskirts of Falmouth, or catch a bus from Glasney Rooms into Falmouth town and then a bus to Swanpool beach. Here is where your walk will begin!
Start with a gentle stroll around Swanpool Lake and when you're back at the car park, cross the road to the beach and follow the coast path to the left. From here it's an attractive 10 mins jaunt to Gyllyngvase beach and Falmouth's stunning seafront. Take in the sea views on the way and treat yourself to a coffee or ice-cream at the Gylly beach café when you arrive.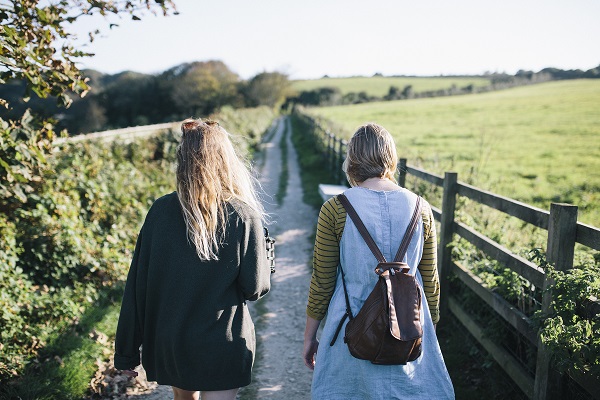 Swanpool Beach to Meanporth beach
Distance: 1.7 miles
Time: 35 minutes (one way)
Start point: Swanpool car park, Falmouth. TR11 5BG (parking charge)
Destination: Meanporth Beach
If you're up for a slightly longer hike, a walk along the coast path to the peaceful cove of Meanporth Beach is definitely worth a visit.
From Swanpool car park looking out to sea, walk past the 'Hooked on the Rocks' restaurant, and you'll see a well-made cliff path high above the coast pointing to Meanporth. The views on this path are breathtaking!
Maenporth is a beautiful secluded sandy beach, with sea-battered cliffs with several caves, a café and public toilets. At low tide, the wreck of Ben Asdale which sank off Meanporth in 1978, can be seen and even walked to. To return to Swanpool simply retrace your steps along this South West coast path.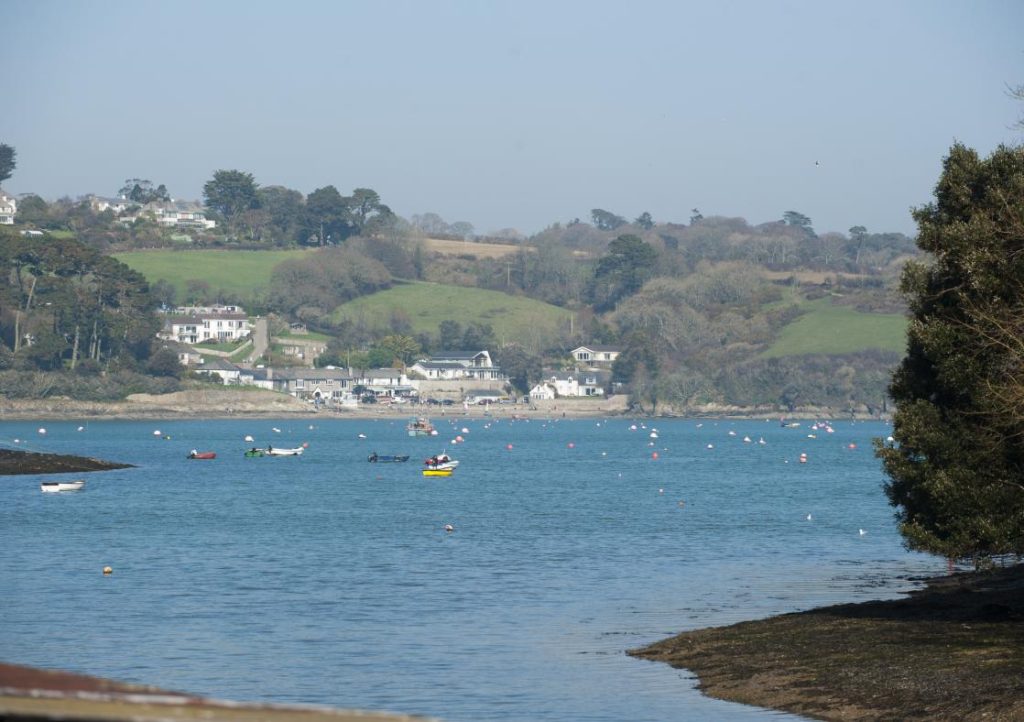 Mawnan Smith to the Ferryboat Inn, Helford Passage
The Helford is an unspoilt, picturesque estuary in Cornwall, with deep sheltered valleys, ancient oak forests and hidden creeks.
Around the naturally beautiful river, you can enjoy a series of short walks that link up with sub-tropical gardens, beaches, a couple of waterside pubs, boat rides, and the iconic Frenchman's Creek, made famous by Daphne du Maurier's classic novel.
Begin your walk at the National Trust Bosveal car park, or catch a bus from Falmouth to there. From the car park, you can enjoy a really pleasant amble, meandering along the Helford river to the very popular, 300 hundred-year-old, Ferry Boat Inn.
Your first point of interest on this walk is Grebe Beach, (which is popular with swimmers), and next Durgan beach, and as you continue you'll walk past the bottom of Glendurgan Gardens and Trebah Gardens. Keep following the river until you arrive at the Helford Passage beach and the Ferryboat Inn.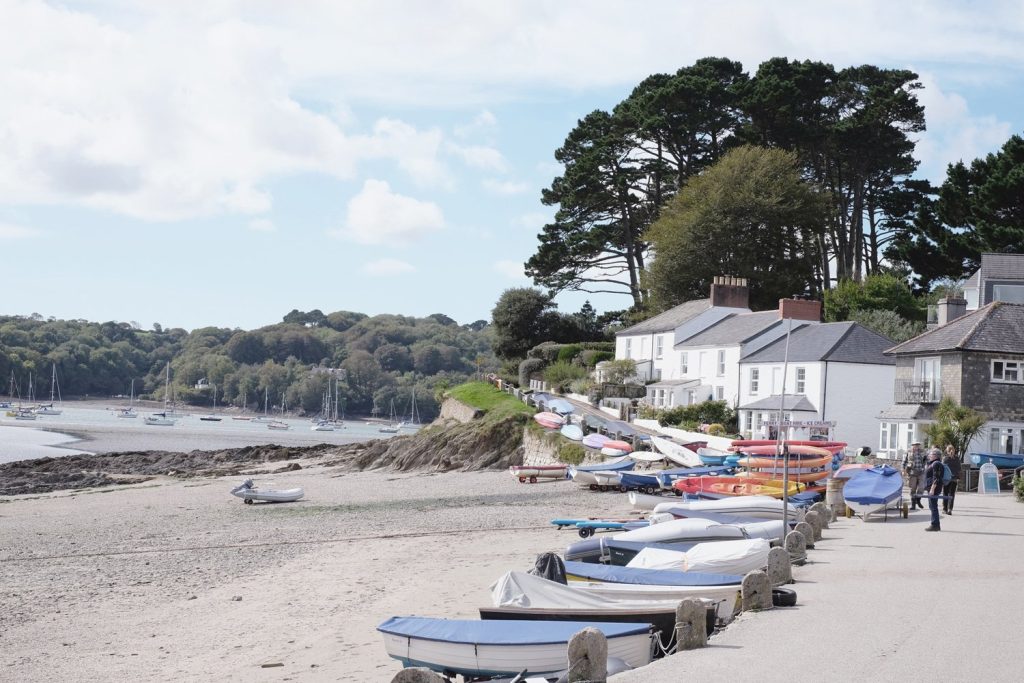 Now you are here, why not treat yourself to a cool drink and look at the sea and shingle beach just yards away? The food is delicious at the Ferryboat Inn and it's popular with locals and visitors alike. Booking is strongly advised.
From the beach, you can catch the foot ferry across to the idyllic Helford Village. If you need a pitstop, head to the Shipwrights Arms to enjoy a pasty and pint. If you fancy something a little more energetic, wander along the riverbank and explore Daphne Du Maurier's Frenchman's Creek. The ferry runs into the evening during the high season so there's no rush back – take your time, relax and enjoy.
Where to stay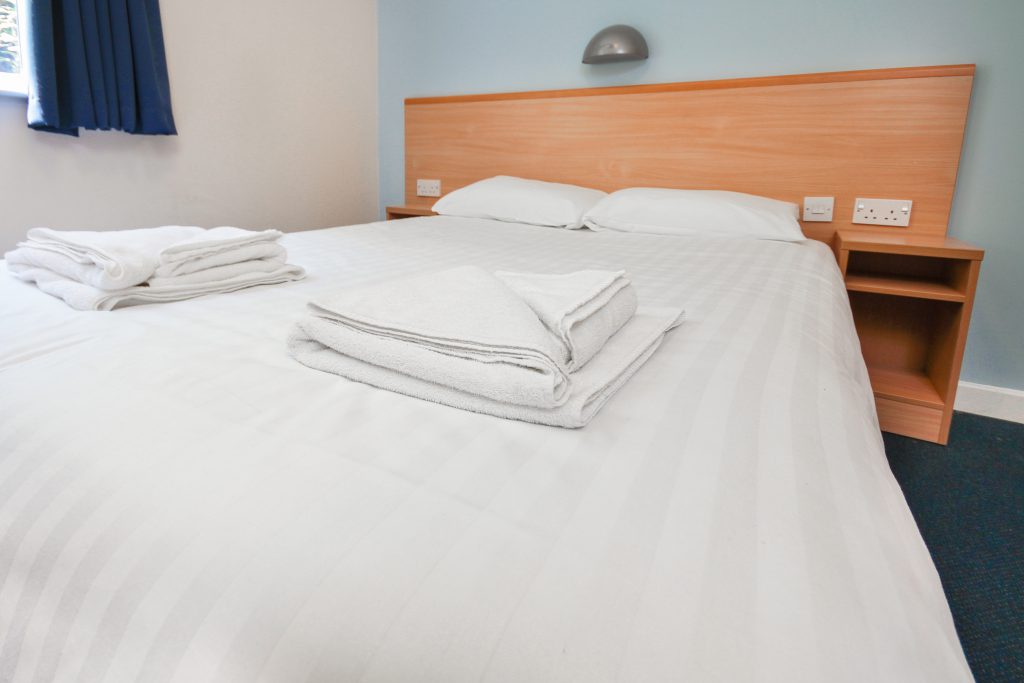 Ready for a few days away? If you're part of a group of 10 or more, our spacious self-contained 7 Bedroom Glasney Flats with a fully equipped kitchen diner could be just the ticket. Available in July or August, get in touch to find out more.
Alternatively, book our affordable twin or double Glasney rooms direct, and check out our incredible 4 for the price of 3 nights July offer before you do! (Email: booking@fxplus.ac.uk for availability and information).
So what are you waiting for?