We are very excited to welcome the return of the Tall Ships Races to Falmouth on 15 August until 18 August 2023.
After nine years, Falmouth will once again host the start of the prestigious Tall Ships Races. Visitors can enjoy the spectacular Parade of Sail and there are lots of celebratory shoreside events. There is also a unique opportunity to go aboard the iconic Tall Ships this year as they will be sited within A&P Falmouth, The Docks.
Tickets are now on sale to tour the vessels. (Tickets to access the ships are £5.50 for adults and £2.75 for children).
Falmouth Week
Preceding the Tall Ships Races, it's Falmouth Week on 4 – 12 August. Falmouth Week dates back at least as far as 1837 when it was a small local regatta. It has grown to become one of the South West's biggest sailing competitions that takes place. There is a week of lively daytime activities and evening entertainment, and it finishes with a magnificent firework display over the harbour.
self-catering Penryn accommodation for Tall ships
Falmouth, the world's third deepest harbour, is set to be a busy port throughout August, and with accommodation being booked quickly, it's time to secure your summer break.
Our university rooms near Falmouth, are just what you need for a low-cost getaway.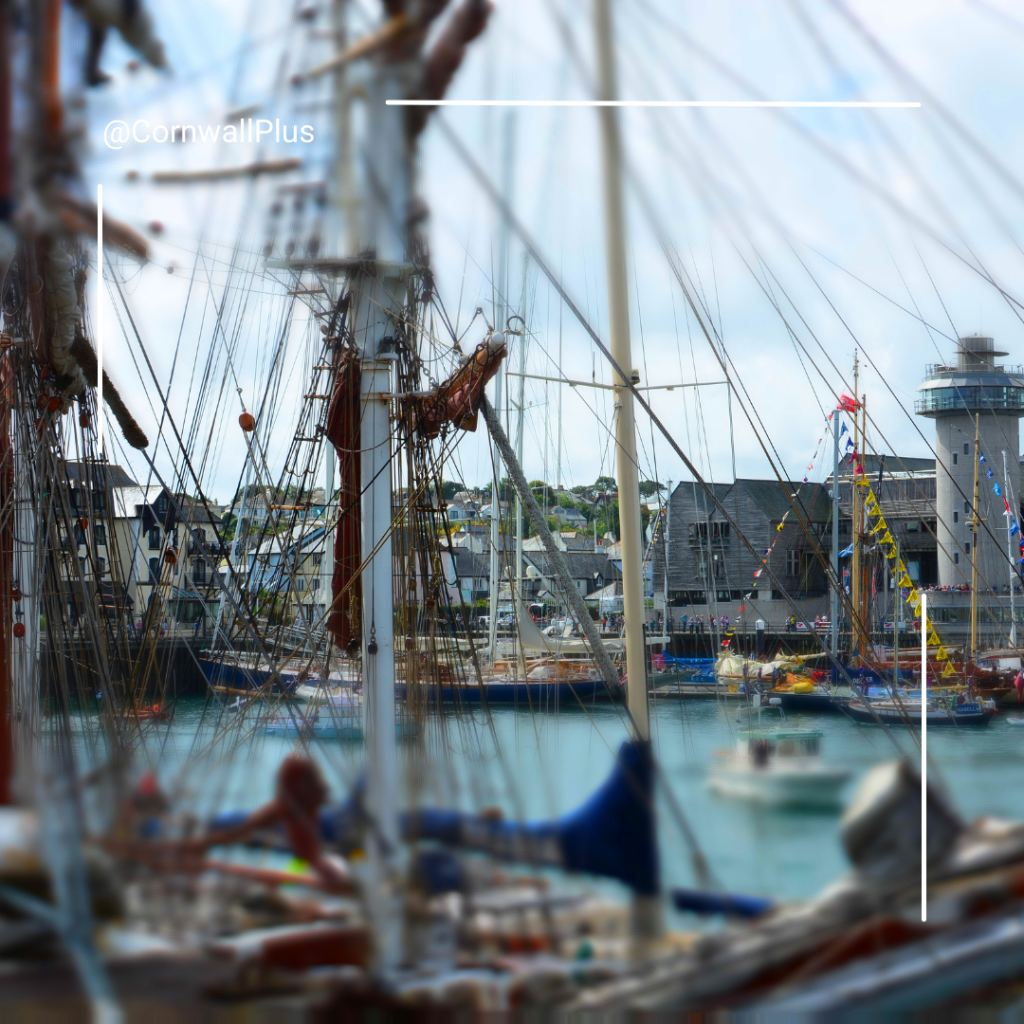 Our affordable Glasney Rooms and Flats on the picturesque University Campus in Penryn are a fantastic option for groups, couples, and solo travellers alike.
If you have a big group of friends or family, our 7-Bed Flats (which sleep up to 14 people), with a fully equipped kitchen diner, are a great choice. Availability of Flats is limited, so please email booking@fxplus.ac.uk for enquiries.
If you are a solo traveller, or if it's just the two of you, a double or twin en-suite Glasney Room is an affordable option from £75 per night. You'll have access to a communal kitchen for self-catering too, and there are great value cafés and a fully stocked Shop on-site.
A complimentary Saver Card is also available for guests with exciting discounts to ensure you can make the most of your time in Cornwall at this beautiful time of year.
sustainable travel to Falmouth
We have free car parks with electric vehicle charging points. There is no need to drive though! Our public transport links are excellent; there are bus stops on campus and a regular bus service to Falmouth which is 4.1 miles away. The Penryn train station is also within walking distance of the campus.
In keeping with your nautical excursion, Fal River offers visitors sustainable travel options with their special Fal Mussel Card (includes Ferry, train and bus).
Look forward to seeing you this summer
We look forward to welcoming you and hope you enjoy these amazing Tall Ships vessels.
Be quick to secure your affordable accommodation with us.