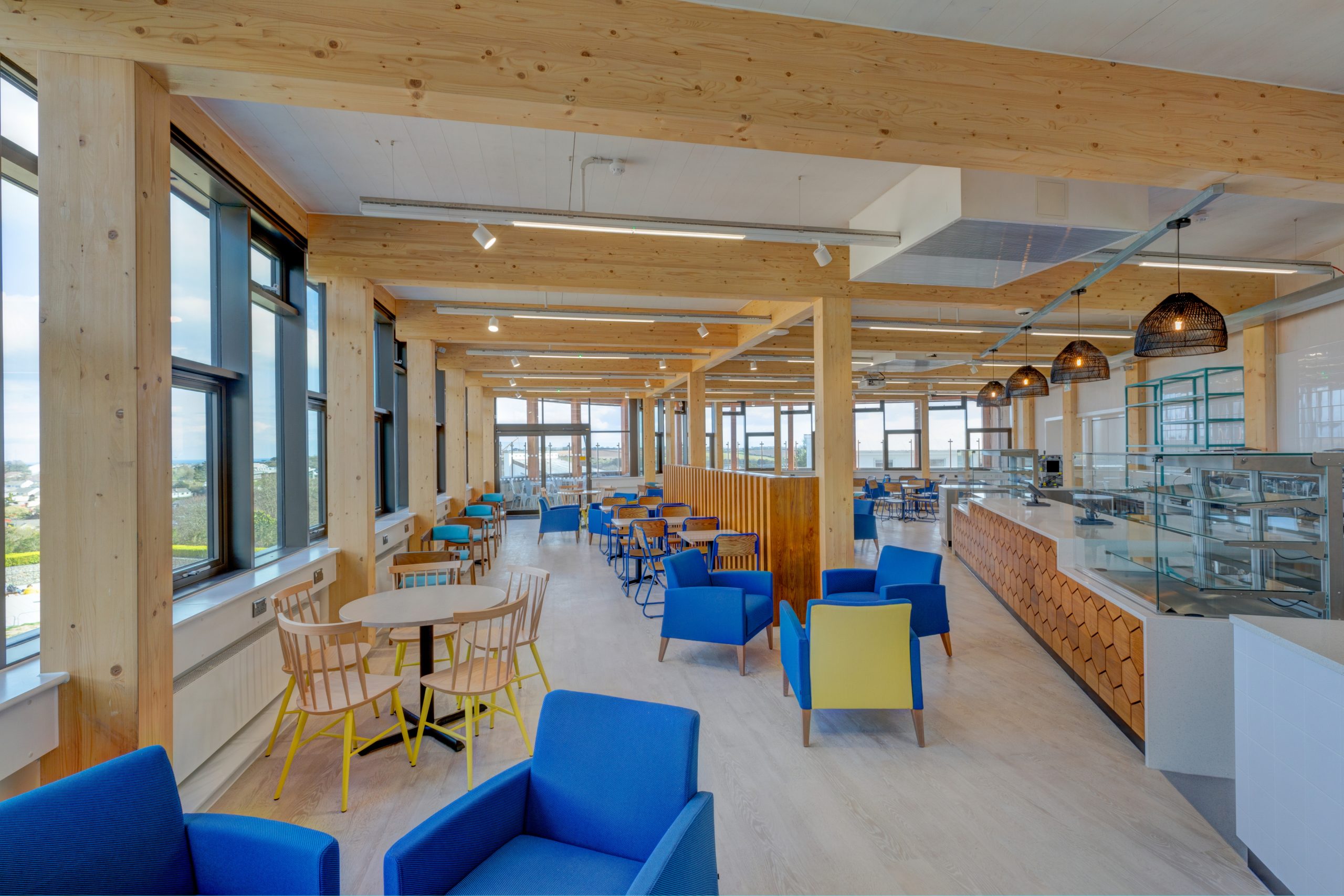 On the Upper Stannary, you'll find our Sustainability Café with spectacular views of Penryn and the sea. The Sustainability Café serves quality Cornish coffee, vegan and vegetarian artisan sandwiches, soup, salads, pastries, and drinks sourced locally and from the Westcountry.​​​​​​​​
You are strongly encouraged to use reusable cups in the café, so do bring your own. Or, if you buy a reusable cup in the cafe, your first hot drink is free.
The Sustainability Café is open for lunch and afternoon tea, Monday to Friday.
More Food and Drink locations